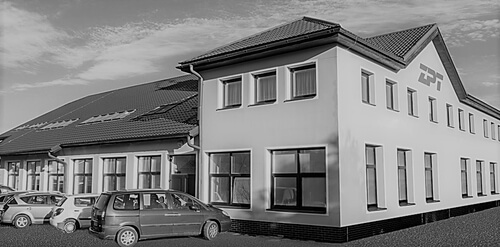 Be demanding. We are ready
to meet your requirements

.

We have been producing communication and signaling systems since 1993. We are a stable and prosperous company that has emerged as one of the key players in the nurse call systems industry and has gained a leading position in the market. Our customers include hundreds of hospitals and social care facilities throughout the Czech Republic and abroad.
We manufacture our systems in Vigantice town, where is also center for innovation and product development. We cooperate with technical universities and research and development companies. We participate in exhibitions and fairs all over the world, and we also organize training courses for our partners.
We are a stable, reliable partner for our customers, with professional approach. We are ready to assist you in choosing a system that fits your needs and its installation, we offer professional consultancy, technical support, warranty and post-warranty service.

Development and research
– design of HW for technological equipment
– control and application SW creation
– application development according to the customer´s requirements
– subsequent product support and other innovations

Quality management
– testing of developed applications

– testing of products

– product quality control

– technical and product support services
Production
– surface mount PCB assembly and lead components
– assembly of electronic subassemblies
– manufacture of mechanical parts and subassemblies
– assembly of products
Marketing and business
– support for business partners in the project preparation phase
– support for customers in the investment preparation phase
– technical support in the implementation phase
– after-sales customer service